Boiler and Property Consulting (BPC) gets noticed for providing high-quality services in Jurisdictional boiler inspections, Boiler and Machinery Risk Assessments and more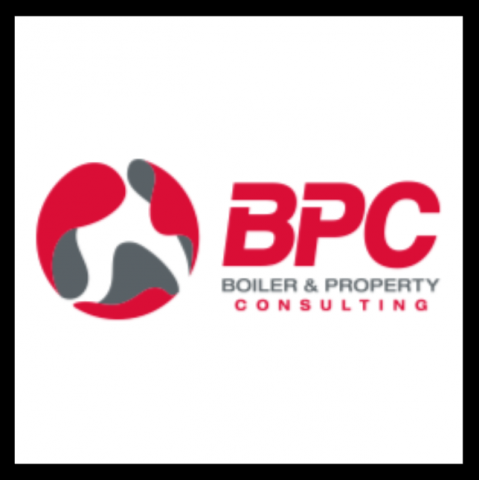 Buford, United States - November 17, 2018 /PressCable/ —
Boiler and Property Consulting (BPC) gets noticed for providing high-quality services in Jurisdictional Boiler Inspections, Boiler and Machinery Risk Assessments and, Property Loss Control Solutions. BPC is a leading jurisdictional boiler and pressure vessel inspector.
"It's a real honor to have been recognized by the JO as for having the lowest percentage of jurisdictional overdue objects in 9 months," Said Venus Newton, president of BPC, "It's a testament to how hard we've worked at doing things the right way.''
In a recent blog post on Boiler Property Consulting's website they lay out 5 reasons why anyone should choose BPC as their #1 option to work with. This is the gist of it in summary:
Level of Expertise
BPC claims to understand how important pressure equipment inspection is to one's business. That is why they provide the highest level of expertise during an inspection.
All of BPC's boiler inspectors have been certified by the National Board of Boilers and Pressure Vessel Inspectors. They also have relevant experience in this field. BPC has been providing inspection services to businesses over the years, and the most important requirement in all those boiler inspections was doing so with commissioned officers.
BPC understands destructive potential
BPC understands that the destructive potential of pressure vessels and boilers endanger lives of customers and employees if not properly maintained and inspected. That is why they have a competitive advantage over their competitors due to their vast experience. They assure their clients that they can be depended on to provide inspection services required to keep the customers and employees of a business safe.
BPC has a network of certified inspectors
Their large number of certified inspectors, they say, are vetted by local jurisdiction have undoubtedly high competency skill level. This has made local and national agencies to recognize them.
They provide some of the most reliable inspection services to help clients achieve their desired results, and BPC has the required team tailored just for clients. They can guarantee their clients professionalism and quality from their certified inspectors.
BPC ensures regulatory compliance
BPC aligns inspection needs with the laws of the state in order to keep clients on the right side of the law. It doesn't matter whether a business is small, medium, or a large-scale one, BPC will still meet all of their inspection needs.
BPC understands the consequences associated with incorrect inspection requirements and will help companies avoid paying fines and having to shut down operations.
BPC's has a passion for excellence
BPC says their highest goal is to keep excellence as their top priority in order to succeed in providing safety and satisfaction to their clients. BPC's team derive pride and passion in being the preferred provider of the pressure vessel and boiler inspection services. It is clear they have worked very hard to build and maintain their reputation in the industry. They say, they will, therefore, ensure they meet their clients' demands and expectation.
Contact Info:
Name: BRANDON LOVERIDGE
Organization: Boiler Property & Consulting
Address: 5018 Bristol Industrial Way Suite 203, Buford, GA 30518, United States
Phone: +1-770-614-3111
For more information, please visit https://boilerproperty.com/
Source: PressCable
Release ID: 445389