Ignite Medispa in Wollongong announces important details about injectable fillers. Dermal Fillers may be a better option than a lift because of their affordability, natural results, and minimal downtime. Fillers in the face can be used by people of all ages and walks of life.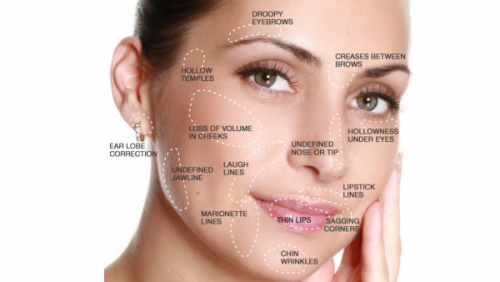 Wollongong, Australia - August 24, 2019 /NewsNetwork/ —
Ignite Medispa announced their expert advice on injectable dermal fillers. The dermal filler treatments are made of a gel-like substance that fills out and plumps specific areas on the face.
For more information visit their website at https://ignitemedispa.com.au/dermal-fillers-your-answer-to-sagging-sinking-squinting-and-skinny/
Due to many reasons such as environmental causes, long illnesses, and growing older, the face experiences certain inevitable changes. These include lips becoming thinner and the presence of fine lines around the eyes, forehead, mouth, etc. These changes can substantially and unfavorably alter the appearance of a person.
Injectable dermal filler treatments are a good solution to combat this. Their effects are not dramatic and do not appear artificial. The procedure is affordable and lasts for a long time. The effects are not permanent and will wear off after a while. Some, but not all fillers, can be immediately reversed with another injection. Patients can check with their practitioner about this.
Dermal fillers are largely painless, and numbing creams, ice packs, and correct application also go a long way toward eliminating any discomfort. Dermal fillers have few of or no side effects. Patients are requested to avoid face massages for two weeks after the procedure. They must also avoid pressing hard on the point at which the filler has been injected.
According to Ignite Medispa, dermal fillers can be injected on any part of the face and the chest. Fillers on the face can be injected into the temples, under the eyes, on the nose, chin, cheekbones, etc. with lip fillers being one of the most frequently requested options. Fillers typically last a maximum of 18 months. Some of them also boost collagen production. In this case, the effect will last for longer.
According to Dr Niro Sivathasan, Medical Director for Ignite Medispa, "Good fillers render invisible results. A good filler will not give you dramatic results. Instead, the smoothing and plumpness will be subtle so no one will ever suspect that you have had any sort of cosmetic procedure. You don't want your lips to double or triple in size. You only want them to have a nice fullness. The same is true for the rest of your face. You want a natural look."
The best effect of a dermal filler that has been correctly applied will be subtle. The greatest advantage is that the final result looks entirely natural. For more information or to make an appointment, visit their website given above or call them on +61-1300-329-953
You can check out this dermal fillers video on their youtube channel as well.
Get more information on 2 2-4211-4000 . 62 2-4211-4000